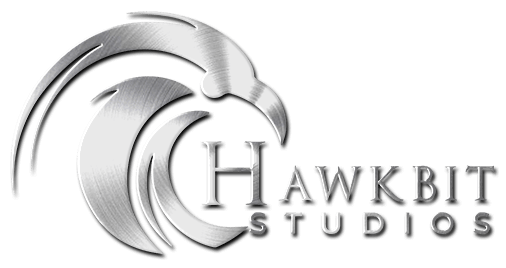 Premium Audio Services
for Singer/Songwriter

Services
Mixing
Do you know the expression "The whole is more than the sum of its parts"? It is almost as though Greek philosopher Aristotle knew the secret of the perfect mix.
Every musician knows the situation: You have recorded all your instruments and vocals at home or in a recording studio, but the song does not really sound the way you are hearing it in your head.
If this sounds familiar, you have come to the right place. As mixing engineer, my goal is to help realise your vision of the song. You will receive a professional, well-balanced mix that sounds open and natural, preserves the all-important dynamics of your recording, and brings out the absolute best in your music.
Mastering
Mastering is more than the proverbial icing on the cake. It is the final step before your music is released into the wild, the last stage to make sure it sounds exactly as you intended, on a variety of sound systems.
And if you release an EP or an album, the songs should certainly form a convincing whole, and sound as if they were cast from one mould.
This is as much a creative process as it is a technical one, if not more so. I will carefully balance levels and the overall sound of your songs against each other. And while preserving a healthy dose of details and dynamics in the production, I will make sure your music will have the impact on your fans that it deserves.
My Work
Konny Liv - Laut die Nacht

Music Production, Mixing

3:55

namenlos - Augen auf

Vocal Recording, Mixing

2:44

Benjamin Herbert - Evermore

Full Production

2:41

Manuela Wega - Spiegelbild

Music Production, Recording, Mixing

5:20

Konny Liv - Leichtigkeit des Seins

Music Production, Mixing

2:51

namenlos - Ohne Grund

Vocal Recording, Mixing

2:50

Manuela Wega - Lebe wohl

Music Production, Recording, Mixing

5:32

Actually Passed - Inspiration

Full Production

4:07

Music is Matthias Kahlmann's great passion. He knows that music is brought to life through togetherness and juxtaposition, not through isolation.
In the mid-80s, the then amateur musician was able to mix vocals, guitar, bass, and drums together for the first time – with the help of a four-track tape recorder. A piece of simple technology, but no less revolutionary. It laid the foundation for Kahlmann's endeavour to process music and preserve it in sonic perfection.
Over the years, the graduate electrical engineer gained practical experience both in the recording studio and at live events; he also acquired extensive knowledge in the field of computer-centred music production.
His path has led Matthias Kahlmann to his own studio, his experience has brought him closer to his goal: to deliver the highest quality; and bring music to life.
Testimonials
Beautiful mixes, a wide dynamic range, and a well-balanced frequency spectrum – a pleasure to listen to!
The collaboration was perfect! The communication was fast, all deadlines were met and the mix is just great!
You realised my wishes in a wonderful way and incorporated all your love for music.
We were very enthusiastic about both the atmosphere in the studio and the finished result of our recordings.
I feel like I'm in seventh heaven, full of gratitude that we created this song together. I look forward to all the others.
The collaboration was great! What I liked most was that you worked on the mix until I was 100% satisfied.
Although the circumstances were quite challenging, the result turned out just great.
That's it, the mixes are perfect. Very cool!



He always manages to have technology in the right place at the right time and never lose his patience.
Contact
For an offer without obligation please fill out this form.
For general questions just send an email.